San Diego is the second biggest city in California with over 3.3 million people and there's a lot to love in "America's Finest City". But did you know that San Diego Humane Society estimates there are more than 500,000 dogs in the county? The city that is best known for beaches and weather may be most loved for the culture of animal love. The San Diego Padres' stadium is even named Petco Park!
San Diego is extremely dog-friendly, whether you want to visit or move here. There are plenty of activities you and your pooch can enjoy together. However, if you plan to make San Diego your new home, choosing the neighborhood that will best suit both you and your canine companion is essential. Here are some of the most popular San Diego neighborhoods for dog owners!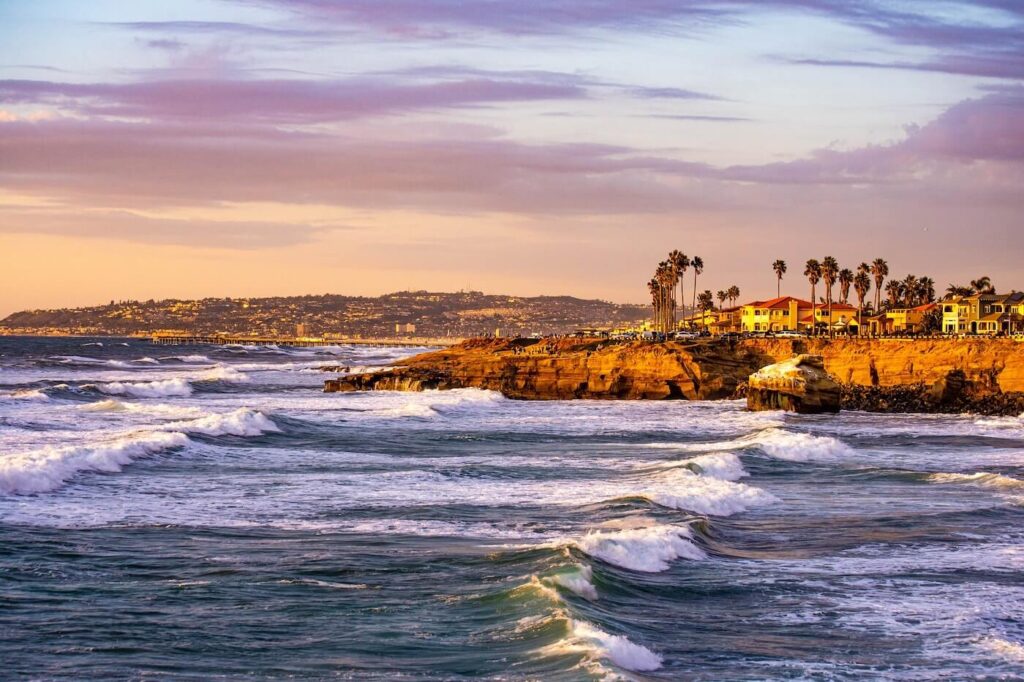 Make a list of must-haves and dealbreakers before you choose your new home
You already know that buying a home can be a challenging task – especially if it's your first home purchase. There are many common mistakes first house buyers make that you would rather avoid. Plus, as a dog owner, you need to consider your furry friend's needs too.
That's why, before you start scrolling down the listings, it's essential to make a list of home features you can't go without. Additionally, decide what features would dissuade you from buying a certain property.
For example, if you work long hours, a vicinity of quality dog care is vital. Or, perhaps you don't want a house miles away from the nearest beach. Choosing the right home in the right neighborhood will not only help you to narrow down your search but also ensure you're happy with your choice in the long run.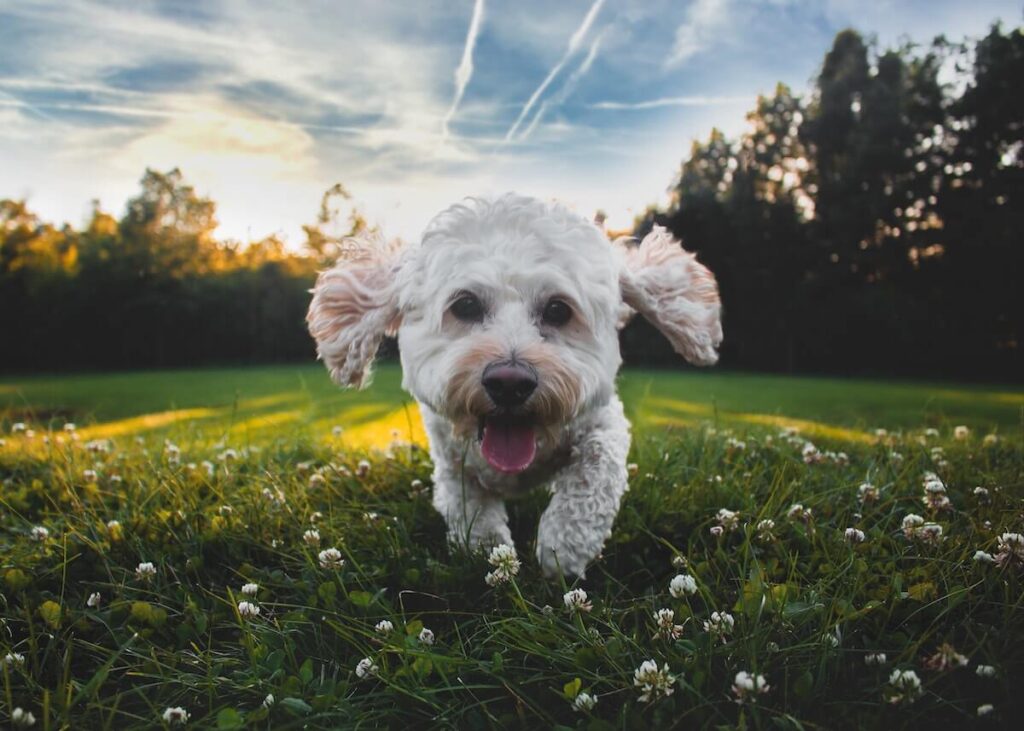 Plan your relocation
Apart from finding a perfect home for Fido and you, it's also necessary to plan the relocation carefully. An interstate move to California can be overwhelming – there's a lot to prepare, pack, and arrange. So, if you plan to make this your new home, ensure you find the right help. Professional movers will make sure your relocation goes smoothly and carefree. So, without further ado, let's have a look at the most popular San Diego neighborhoods for dog owners!
Pacific Beach
As its name suggests, the Pacific Beach neighborhood is synonymous with the beach lifestyle. This laid-back town, located between Mission Beach and La Jolla, is ideal for dog parents and their dogs. While the property prices are on the expensive side, buying a home here is well worth it. If you love soaking in the sun, swimming, surfing, and beach nightlife, Pacific Beach is the right place for you.
Plus, your pooch will be able to visit and enjoy one of the best dog parks in the world! Fiesta Island is an off-leash park where your dog can run and play as much as they want. What's more, it's a HUGE island with wide-open areas and even a bay where your pooch can swim.
And, after an exciting day at the park, there are plenty of restaurants, bars, and beach shops you can explore and enjoy. Ocean Walk is an ideal place for your morning run or a sunset walk with your furry friend. Not to mention ample opportunities for biking, walking, rollerblading, and plenty of others fun activities.
Hillcrest / North Park
Hillcrest is another great urban neighborhood for pet parents. It's famous for its dynamic and friendly ambiance but also for its recreational and cultural scene. San Diego Zoo, lush gardens, and over a dozen museums will provide plenty of entertainment, especially in combination with diverse cuisine, wine bars, and nightclubs.
Not to mention your pup can enjoy numerous Hillcrest dog-friendly parks. Nate's Point Dog Park is perfect for running and playing fetch, while Grape Street Dog Park even has two doggy water fountains where your pooch can splash and have fun.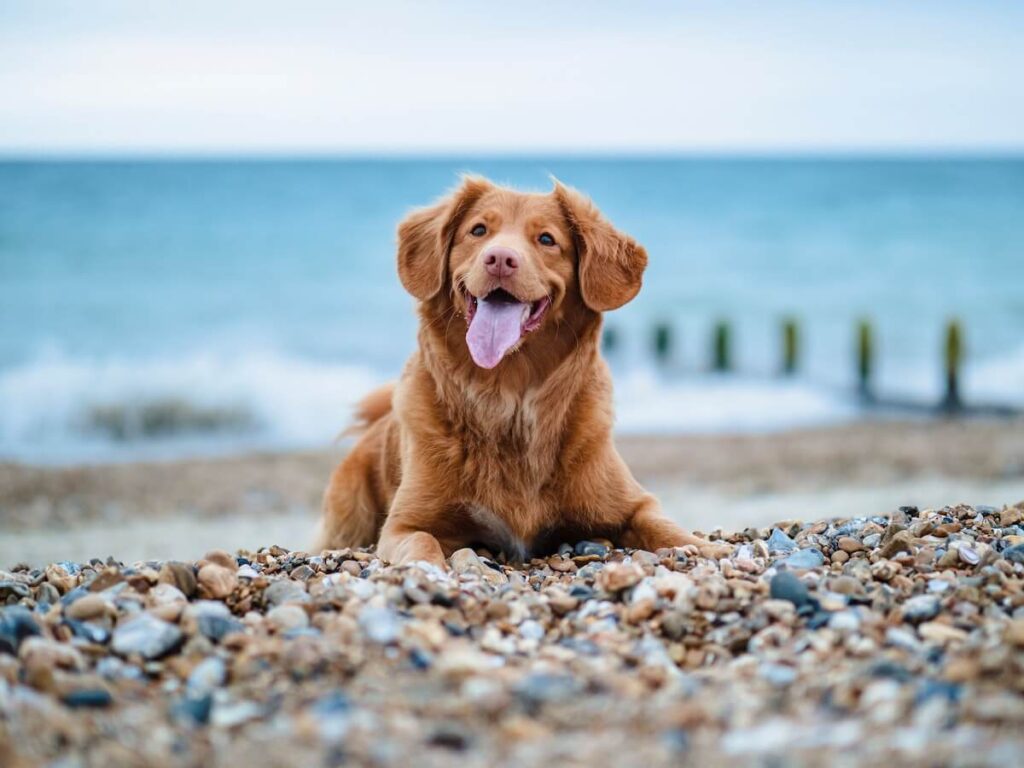 Kensington
Kensington is another dog and family-friendly neighborhood in San Diego. If you want to spoil your furry friend, this is the right place for you. Kensington has everything your pooch might need, from high-quality pet shops and dog cares to expert vets and play dates with other pet owners and their dogs. In addition to that, Ward Canyon Park is a local place with lots of trees and scenic sights. What's more, it has a gated off-leash area where your pup can run and meet new friends.
Sabre Springs
Sabre Springs Community Park or Poway Dog Park are great spots for you and your pup to hang out. South Creek is ideal for hiking with your dog and exploring canyon walking trails. The proximity of the mountains invites an active lifestyle and soaking in surrounding nature.
But, don't worry; your pet won't lack anything civilization has to offer! Sabre Springs boasts plenty of quality pet supply stores and top-notch pet care centers, as well as dog-friendly establishments where your dog can enjoy a bowl of water and a delicious treat after a busy day.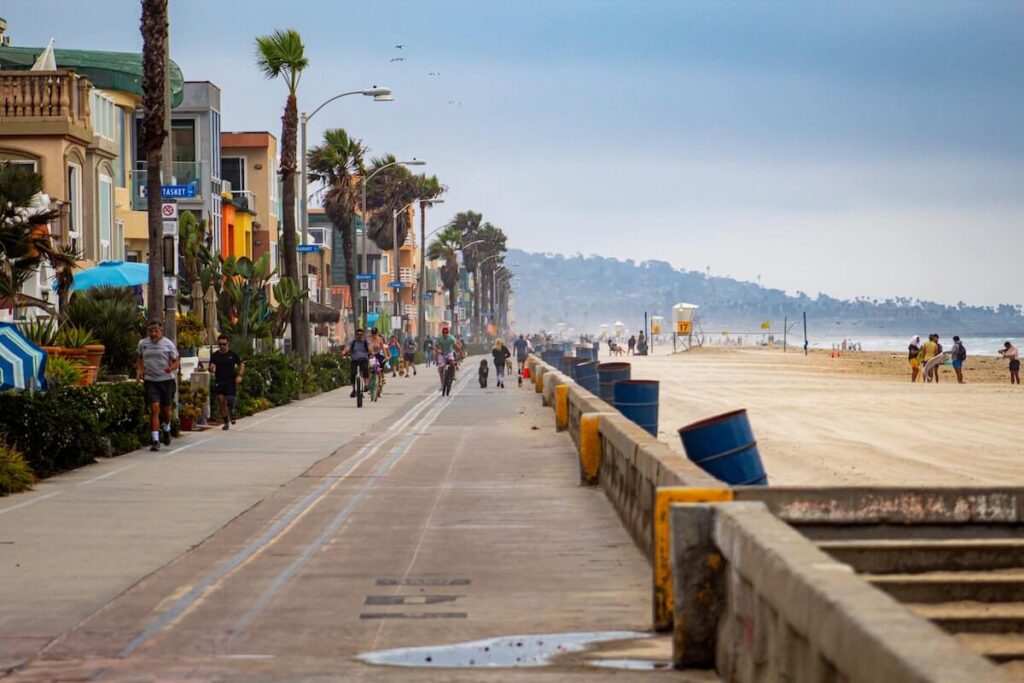 Ocean Beach
We've started this list with one beach, so why don't we finish it with another? After all, for most dogs, a beach is a paradise and Ocean Beach is home to the original dog beach in San Diego. They can run, swim, and explore to their heart's content. A warm ocean breeze and a friendly community will welcome you to this neighborhood. Not far away from Dog Beach and Fiesta Island, it's peppered with tempting restaurants, bars, and unique local businesses.
Final thoughts
Dog lovers can't help but fall in love with this California city. There are so many wonderful San Diego neighborhoods for dog owners that it might be challenging to choose the best one. Not only will both you and your pup spend cozy and pleasant days at the beach, but there's an abundance of parks and establishments to explore and enjoy. And as every dog owner knows, having high-quality pet products, food, and services is crucial. But, no worries – San Diego offers everything your pup may need and more!