Pacific Beach, a neighborhood in San Diego, is one of California's best places to live. One of the main reasons for such a claim is that it provides residents with a rare chill-urban-beach vibe. This neighborhood houses many bars, restaurants, shopping malls, coffee shops, and beautiful parks – which is why you need to know more about PB before you relocate.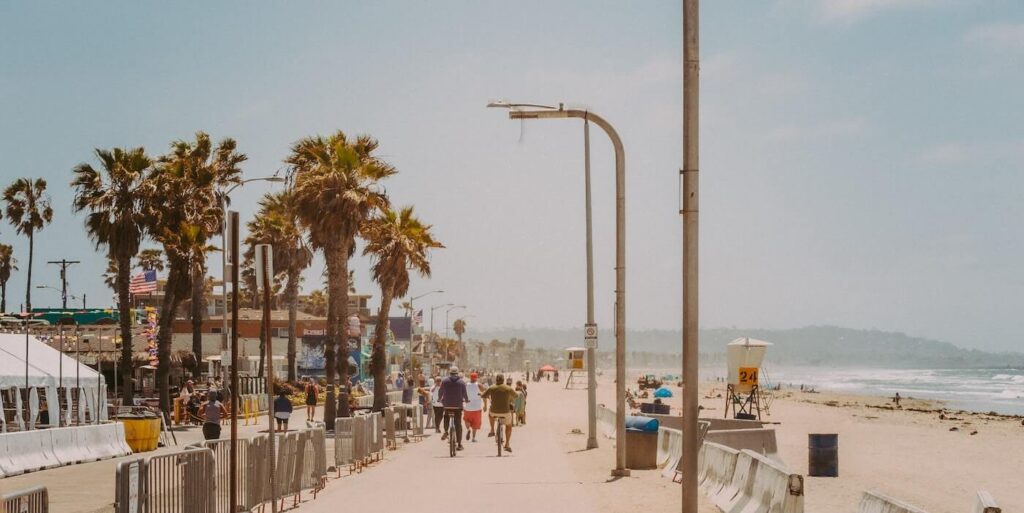 The best part about Pacific Beach? It has the most beautiful and breathtaking boardwalk in San Diego! The beach, bay and sunset views are featured on TikTok, Instagram and photo reels all over the web. Besides this, many young professionals recognize this neighborhood's potential and decide to make it their permanent home. The modern work environment requires a lot of screen time – Pacific Beach helps balance productivity with a surplus of healthy entertainment within close proximity.
So, if you're moving to Pacific Beach in 2022 for work or simply want to settle down with your family, you won't regret it. However, before you relocate, there are some things you have to be prepared for. Let's see what they are, shall we?
Getting to know Pacific Beach: Quick facts
As one of the neighborhoods in San Diego, Pacific Beach is bordered by La Jolla, Mission Beach and Mission Bay, Interstate 5, and the Pacific Ocean. Previously dominated by college students and surfers, the population is gradually growing older and more affluent as property and rental expenses rise. P.B., as locals call it, has one of San Diego's more developed nighttime scenes, with a wide range of restaurants, cafés, and boutiques, all centered along Garnet Avenue and Mission Boulevard. Now, let's take a look at the following quick facts about this beautiful beach town you have to know before moving:
Pacific Beach has near-perfect weather, with the sun shining more than 300 days a year.
San Diego's Pacific Beach has a transit score of 40, a bike score of 61, and a walk score of 91. In this community, accessibility is a benefit because everyday errands may not require the use of a car.
The beach is large and flat, and the boardwalk is 3.2 miles long.
The median age in Pacific Beach is 33.
Lifeguards are on alert all year. The primary lifeguard tower is near the end of Grand Avenue but there are so many sequentially numbered lifeguard towers up and down the beach, that they are often used as landmarks for letting friends know where you are located.
Kate Sessions Park, Fanuel Playground, and Belmont Park are some of the more famous parks and playgrounds in Pacific Beach, San Diego. These playgrounds offer excellent recreational opportunities for both children and adults.
The neighborhoods in Pacific Beach are actually divided by streets named after precious stones, ex: diamond, sapphire, opal etc. . .
Now, let's talk numbers!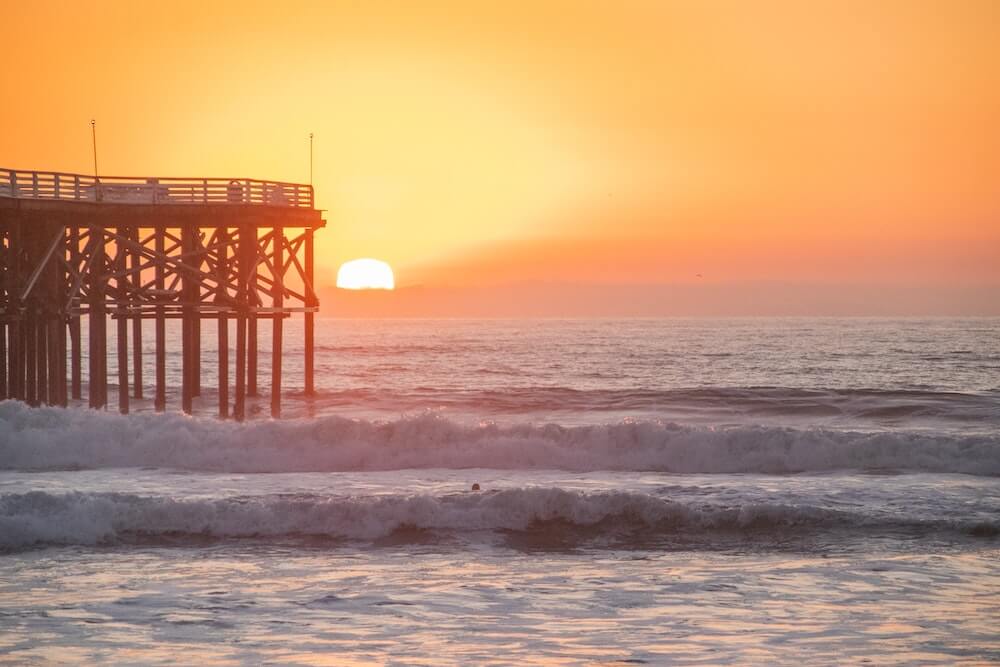 Housing market
Real estate in Pacific Beach is not cheap – we're not going to lie. The house prices are up by 23.6% since last year, and now houses are selling for a median price of $1,905,000. Condos are selling for a median price of $795,000 and are up 8.3% year of year .Unfortunately, this is far beyond the national average. Therefore, not everybody can afford to buy a house in Pacific Beach. However, they don't have to since more people opt for renting than buying in this neighborhood anyway. Now, the median rent of $2,495 isn't so cheap either, but it's a lot more affordable than a downpayment of several hundred thousand dollars and a mortgage.
Furthermore, when you find your dream home in Pacific Beach, make sure to get there safely and transport all your belongings trouble-free. A significant step will be finding a reliable moving company and the way you pack and store your items.
We suggest hiring a moving company that offers portable storage containers. These durable and waterproof wonders will ensure safety of your items no matter the weather outside. The advantages of portable storage containers are endless, but mobility and accessibility are crucial. 
Cost of living in Pacific Beach
If you're moving to Pacific Beach in 2022, you have to know the cost of living in this fantastic neighborhood. Since this beach town is part of San Diego and, thus, California, you can expect prices that are higher than the national average. That's just the fact you'll have to deal with if you want to live here. So, let's begin:
Transportation. Fortunately, Pacific Beach is one of the most walkable areas of San Diego, so you can get a lot done within stopping at the gas station too frequently. But as of April 1st, 2022 the cheapest cost of a gallon of gas in PB is $5.67.
Food. A single adult in Pacific Beach who cooks his meals and snacks spends around $3,792 on food each year.
Utilities. A typical utility bill for a 915-square-foot apartment, which includes electricity, cooling, heating, trash, and water, is roughly $162.73 per month. Furthermore, the internet would raise your monthly utility bill by about $68.81, making it a total of $231.54.
These are the essential expenses every adult will have to pay. We didn't include entertainment since there are many different opportunities for having fun in Pacific Beach, so this type of expense will depend on how you like to spend your free time – but hey, the beach IS free entertainment.
Things to do in Pacific Beach
Pacific Beach is fun all over, and it offers endless opportunities for indoor and outdoor entertainment. This is one of the fundamental reasons why millennials mainly populate it.
First things first – residents of Pacific Beach love spending time outdoors, and for a good reason. Besides good old beach fun, many people enjoy riding the waves on their board or cycling and rollerblading on Ocean Boulevard and the adjacent boardwalk. If you have a furry friend, you can take it over to the many dog parks in this extremely dog friendly neighborhood. In addition, families with kids can entertain their kids with the water, sand and playground at Bonita Cove, Fanuel Street Park and other parks all over PB.
When it comes to indoor fun, Pacific Beach has one of the city's most renowned nightlife scenes. There's something for everyone who appreciates a pint or two, thanks to the diversity of pubs and bars. In addition, the boardwalk and surrounding region are teeming with boutiques and restaurants. Even though P.B. is a tourist magnet, residents can always find an excellent place to grab a bite.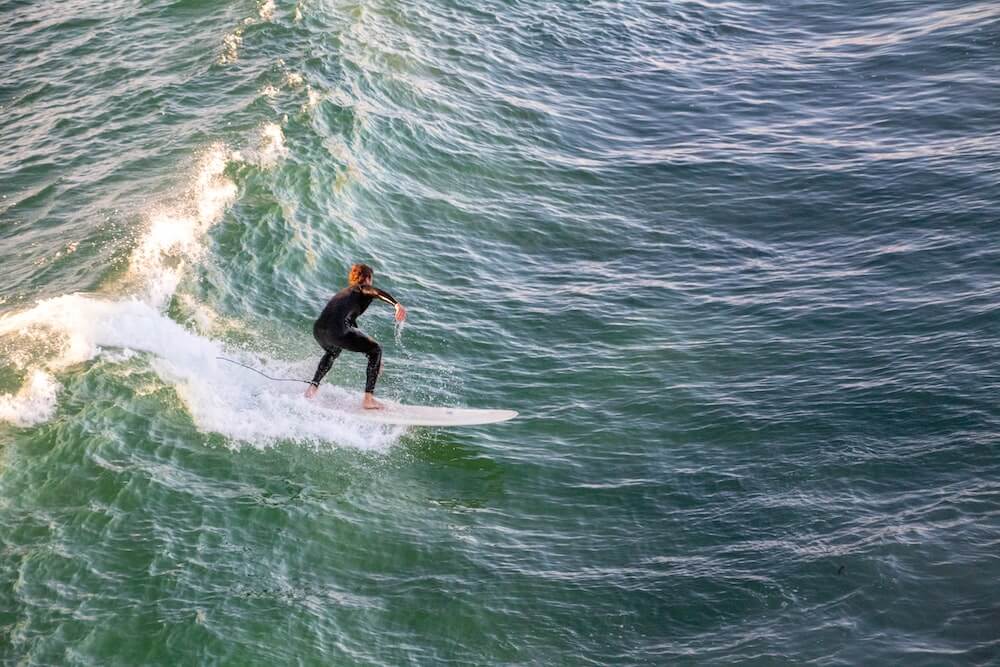 Community
If we were to put community life into focus, moving to Pacific Beach in 2022 might be the best decision in your life. As Bill Marsh, Treasurer of the Pacific Beach Council, once said, "When you move to P.B., you learn how to not be stressed." This is pretty much everything you have to know about the overall vibe in Pacific Beach Community. It's extremely laid-back and bursting with culture and entertainment. That's why both young professionals and families with kids are rushing to settle down in this amazing neighborhood. And who could blame them, right?
Final thoughts about moving to Pacific Beach in 2022
Not everybody can afford to live in Pacific Beach. However, those who can are in for a real treat. The near-perfect weather, scenic beach, amazing restaurants, ton of green areas, and eclectic nightlife are just some of the benefits of moving to Pacific Beach in 2022. With its tight-knit community, laid-back lifestyle, and many entertainment options, you won't have to worry about being bored or stressed. If this is the life you seek, you'll be the happiest person in the world once you relocate!