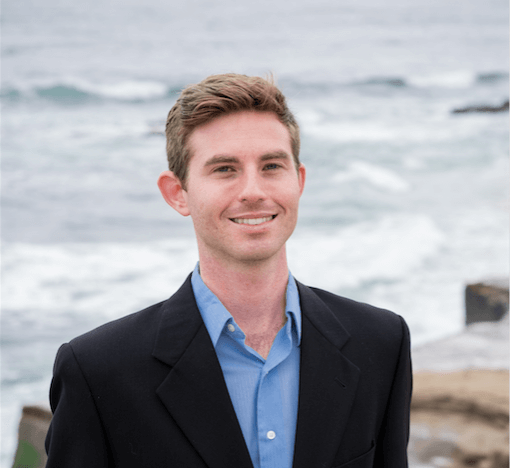 Ryan Pearson
Owner of Pacific Beach Homes Real Estate
Born and raised in Pacific Beach, Ryan has local knowledge of the coastal communities of San Diego that goes back 30+ years. A lot has changed!! As a Realtor, Ryan has helped many clients purchase and sell properties all over San Diego county. Over the years, Ryan has learned that one of his biggest passions is helping people solve problems, and helping them understand why the problem occurred.
Why Ryan Pearson built Pacific Beach Homes Real Estate:
Ryan Pearson founded Pacific Beach Homes Real Estate in 2018 because he wanted to share his knowledge of residential real estate.
There are 100's of websites which allow consumers to look at homes for sale.However, there is a lack of educational content available on those sites.
Pacific Beach Homes Real Estate's purpose is to help explain the buying and selling process, and talk about local news and homes for sale in Pacific Beach.
Ryan enjoys helping people fall in love with Pacific Beach, and San Diego.
Ryan Pearson, outside of the office:
Aside from selling real estate, Ryan loves outdoor activities, sports and games. Growing up in San Diego has allowed Ryan to enjoy many amazing outdoor activities year-round. Biking, Volleyball, Tennis, Soccer, Basketball, Bowling, Yoga, and making trips up to snowboard in the nearby mountains when he can. Ryan's wife Samantha loves to enjoy the amazing food and drinks around San Diego and keeps him up to date on the new eateries opening up around town. Ryan and Sam are expecting their first child, Jack Pearson, in June 2020.
Ryan enjoys conversations about investing, the economy, technology, web development, digital marketing, and anything related to sports.
Along with being a real estate agent, Ryan is also a web developer. Ryan graduated from the University of California Santa Barbara with a degree in economics and a certificate from the Technology Management Program which focused on entrepreneurship. The beach community of Santa Barbara was beautiful but made Ryan miss San Diego and his family. San Diego is such a diverse city which has access to deserts, mountains, and beaches. You can surf, ride a dirt bike, and go snowboarding all in the same day! Ryan looks forward to raising his children in such a beautiful city.
Education:
University of California, Santa Barbara
BA in Economics
Technology Entrepreneurship Certificate
Current Brokerage:
Premier Realty Associates
Past Brokerages:
Coldwell Banker
Berkshire Hathaway
Keller Williams
ProFund Real Estate
CA DRE License:
#01899669