Is it important to talk to a lender in Pacific Beach?
In a competitive market like Pacific Beach, buyers may have to move quickly to buy the home they want. Unless you have enough cash to purchase a home, in order to move quickly, a buyer needs to talk with a Pacific Beach lender and get pre-qualified for a loan.
How common is it to use a loan to buy a home?
We talk about Pacific Beach real estate market statistics on another page, but recent numbers show that more than 70% of the homes bought in Pacific Beach were purchased with a loan.
Because Pacific Beach is considered a luxury market, a higher percentage of the primary resident home owners have cash to purchase homes. While many San Diego neighborhoods have investors that purchase homes with cash, those investors are less likely to live in non luxury neighborhoods.
In order to compete with cash buyers, home buyers using loans need to get prequalified with a lender. Getting a great lender to prequalify you for a home loan will substantially decrease the time needed during escrow for "full loan approval."
If I have enough cash to buy a home, do I need to talk to a lender about a loan?
Mortgage interest rates are historically low right now, so even if you are a cash buyer, you should consider talking with a lender to see what options are available to you.
I know what most people think about lenders:
Getting pre-qualified with a lender is annoying and boring, and you just want to look at homes.
You can do all the paperwork stuff with the realtor, lender and bank later, right?
Wrong!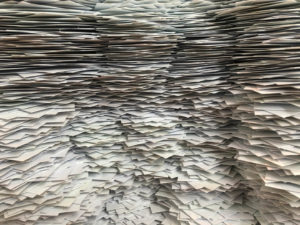 Pacific Beach Homes Real Estate has, in my opinion, the best preferred lender in the business, which makes the process much easier. However, this step is still the "homework" or "doing taxes" part of buying a home in Pacific Beach.
It's not fun, but it is crucial.
People like to start looking at homes and typically wait to find a house they like before talking with a Pacific Beach lender.
Usually, people are concerned about having their credit ran too many times, or they want to find the right home and price before getting a lender to qualify them for that price.
You are wasting time!
Going to look at homes without getting pre qualified with a lender first is like going shopping and forgetting your wallet.
You may think, "Hey that's not so bad, I want to take it slow when buying something as important as a home."
I get it. I also like to research everything before buying something important.
What if you are researching the wrong thing?
The San Diego real estate market as a whole is huge, even for real estate agents. Good agents will have a general understanding of the whole market but will focus on a select group of neighborhoods and sometimes even certain price ranges within those neighborhoods.
You will not have as much time to learn the market as real estate agents do.
So you need to zoom in and focus on the specific market that will work for you as fast as possible. Even once you find the exact location and price you want, it will take time to learn the various sizes, streets, schools and options within that market.
You need to know how much you can afford before you know where to look.
Lenders can tell you how much you can afford
Now you may have an idea of how much you can afford. You can take your current rent or housing expense, and use that number to compare to an estimated housing expense generated by a mortgage calculator. This is a great way to get an estimate of what you might be able to afford.
However, there are a lot of situations where you may not qualify for the monthly expense generated by a mortgage calculator.
You could have bad credit, or other debts that create "Debt to Income" ratio issues, or you may have income that doesn't qualify towards getting a loan.
Or, you could find out that you can actually afford more than you thought.
These are all reasons to talk to a lender first!
What if you knew about these issues right away?
What if you knew that if you paid off a car loan, your purchasing power would go up, or your interest rate go down?
Wouldn't you want to know that right away?
So that you could work on paying off your car loan, or whatever debt it is, over time.
The time invested in gathering financial records is worth it.
So if you're thinking about buying a home, talk to a lender! The process is annoying but it will save you time and heartbreak in the long run. To touch back on the earlier reference of "going shopping and forgetting your wallet", some of these homes will not be available after you make the trip to go back and get you wallet! Getting pre qualified could be as simple as being organized and submitting paperwork in one day, but typically can take around one week.

Pacific Beach Homes' preferred lender
Finding a lender for homes in Pacific Beach is an important step in purchasing a home.
You need an experienced lender who knows how to navigate particular situations that will come up during escrow.
You need a lender you can trust. Someone who will give you the best loan product for your specific need.
Tracy Trudeau is PacificBeachHomes.com's preferred lender. Tracy has shown that he is able to overcome the problems that come up when purchasing a home. This is more important than telling you what the current interest rate is, or how much you will be able to qualify for. There are serious issues that can come up with a buyer's profile, the subject property, or the paperwork that gets submitted to the underwriter. If these problems are not handled properly, the buyer could fail to qualify to buy the home of their dreams.
You can trust Tracy. You can contact him in the link above, or if you are working with us, you will already have his contact information.
What will you need to get pre qualified for a home in Pacific Beach?
Income
Most recent 30 DAYS pay check stubs (from all sources of income and for all applicants, if applicable)
If you receive bonus, commission or overtime income: provide final paystub for last two calendar years if possible. This will allow us to separate your commission and bonus income from your base salary to calculate an average for those categories of income.
Two years W-2's
Most recent two years Federal Tax return (all pages, including all schedules and statements)
Account Statements
Two (2) months bank statements from checking or savings account (all pages; EVEN IF BLANK)
Most Recent Quarterly Statement or Most Recent (2) Months Statements for all retirement and investment accounts – Examples:  401K, IRA, Brokerage, etc. (all pages; EVEN IF BLANK)
Advise if any gift funds will be used, so that we can provide a gift form for funds that will come from donor

Donor should then transfer their funds directly to escrow once you have an accepted offer (avoid going through your account, as this will require additional documentation)
Other
If you pay or receive alimony or child support, please provide copy of your Marriage Separation Agreement. Or if receiving, also document most recent six months of receipt.
If you wish to hold title in a trust, provide copy of your Trust summary page and signature page.
Get pre-qualified with a lender before looking at homes in Pacific Beach!
If you would like to talk to us about some concerns you have with talking to a lender, give us a call. We know the home buying process can be intimidating, and there are so many opinions on where or who to start with.
View homes for sale in Pacific Beach