What happens after an offer is accepted on a home for sale?
The first step after an offer is accepted, is to celebrate!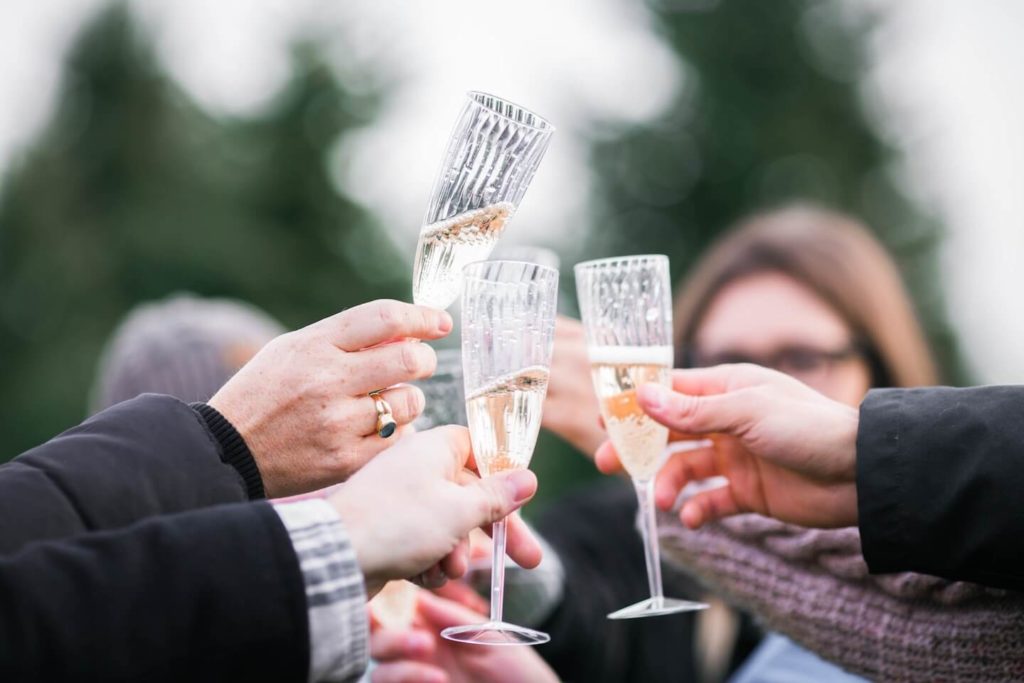 A little.
There is a long road ahead, but once a buyer has a fully executed contract with a seller, the buyer gains A LOT of leverage.
The Seller (usually) has now taken the property off of the "active" market. Per the contract, the buyer usually has several "contingencies" which allows them to conduct inspections of the property and do their due diligence. The buyer may cancel the contract if the buyer finds something they do not like about the condition of the property. Even more importantly, the buyer can usually cancel escrow without risk of losing their earnest money deposit if they still have the relevant contingency in place.
The Seller however has very limited means of canceling the contract after an offer is accepted. They will be providing disclosures to the Buyer and waiting for the buyer to perform their due diligence.
The first step after an offer is accepted:
Alright so you had your brief celebration. Time to get to work. The Buyer needs to hire and schedule a general inspector and possibly some specialists.
A general inspector is one of the most important people you will meet during the process of purchasing a home.
The general inspection will cost anywhere from $350-$800 depending on the size of the home and inspector. Their job is to alert you to any problems with the condo, house, or townhome.
It's extremely common for an inspector to find problems in a property. So don't automatically jump ship if your inspector finds something. You will want to hire specialists like a roofer, plumber, electrician, or HVAC company for any major issues.
Buyers can use this information to make a decision on whether or not they wish to still pursue the property, and can potentially negotiate with the Seller on some of these issues in a Request for Repair (RR).
What to do after escrow opens
Your real estate agent gave you the great news of your offer being accepted. You should schedule an inspection right away. Some inspectors may have busy schedules, so booking at inspection ASAP, will give you the most time to find out everything about the property.
Soon after you get the good news, and hopefully after you've booked an inspection, escrow opens!
What is escrow?
Escrow is a third party that collects information from both the buyer and seller and facilitates the transaction. In some parts of the country, real estate lawyers are used instead of escrow companies. In California, residential real estate uses escrow companies. They are efficient and can be a helpful resource for buyers and agents.
You will work with an escrow officer, who may contact you over the phone and email. They will need contact information for both parties.
Do I send my money to escrow right after an offer on a home is accepted?
Typically, a buyer will be required to send their earnest money deposit to escrow within 3 days of an offer being accepted. If a buyer does not meet this timeline, the seller is allowed to issue a "Notice to Buyer to Perform".
What is a Notice to Buyer to Perform?
A Notice to Buyer to Perform is a formal document that informs the buyer of a property that they are late on performing a task. There are many tasks that are agreed upon in an offer. One task, is sending the initial deposit (Earnest Money Deposit) to escrow. The way that most residential purchase agreements are written, a seller must issue a Notice to Buyer Perform, and give the buyer time to complete a task, before the seller is allowed to cancel escrow.
Do I have to send all of my money to escrow after my offer on a home is accepted?
Outside of the earnest money deposit, which is negotiated in the purchase agreement, the remaining funds needed to purchase a home are not required to be sent into escrow until both parties are ready to close the deal.
Be careful when sending your Earnest Money Deposit (EMD) to escrow. There are scammers who try and contact buyers with wiring information that DOES NOT go to the correct escrow account. Your escrow officer will call or fax you with instructions on how to send in your money.
How can a seller cancel a purchase agreement?
Buyer's are allowed to conduct inspections and do their due diligence on a property to verify the condition.
However, the contract has timelines in place to expedite this process. If a buyer fails to perform due to the timelines laid out in the contract, a seller can issue a Notice to Buyer to perform (NBP).
As mentioned earlier, this notice is to inform the buyer that they are past due on either a contingency or a requirement per the contract. The NBP allows for the buyer to complete the delinquent action within 2 days after receipt of the notice, or else the Seller may elect to cancel the contract.
What paperwork is involved after an offer is accepted?
While the inspections are taking place, the Seller should provide some paperwork regarding known information about the house. The Seller is required to disclose all "material facts" which is fairly ambiguous, but basically states that if there's something relevant to the house that a new Buyer should know about, the Seller is required to disclose it.
So anything from a past remodel, to a recent insurance claim from a flooding toilet will be shared.
Along with disclosures, buyers will also need to sign loan documents (if they are financing) and escrow docs.
Who else do I hire after an offer is accepted?
If you are financing the purchase then your lender will most likely require an appraisal to go along with their underwriting process. While the inspection process could require specialists that lead to a negotiation for a request for repair, the lending process typically takes the longest amount of time to get a fully approved. Like a buyer does their due diligence on the property to make sure it meets their expectations, the lender does the same. The investors behind the loan want to make sure that there are no issues or discrepancies between the amount offered in the purchase agreement and actual market value. Lenders have a checklist and may require additional documents depending on the buyer's background and the property's characteristics.
Along with an appraiser, buyers may elect to hire an accountant to review tax consequences, a lawyer to review the contract, or a financial advisor on the transferring of funds.
How do I close escrow and complete the purchase of a home?
Towards the end of escrow, the buyer should have conducted all of the inspections necessary to feel comfortable with the property, reviewed all of the Seller disclosures, and received appraisal results and gotten full loan approval!
Any request for repair items that are to be completed before the close of escrow are hopefully done and it is now time to conduct a "Final Walkthrough" or a "Verification of Property Condition". Even if there were no repairs negotiated, this part is required per the contract to confirm that property is in a similar condition, or better (with new repairs) than to what was agreed upon during the acceptance of the purchase agreement.
If the property is in acceptable condition, the buyer's agent will notify escrow that the buyer is ready to close.
After the lender and buyer send their funds to escrow, escrow will give the green light to have the title recorded in the Buyers name. It is upon this transfer of title that the property officially becomes yours!
Time to move in!
Prior to moving in , the buyer will want to schedule utilities to be put into their name, so that the electricity, gas and water will not see a gap in payment.
After moving in, congratulations! You have successfully purchased a home in Pacific Beach and are building equity in San Diego! If you have a home warranty then you should take advantage of its service if you have any issues with any appliances. From the dishwasher, to the garage door opener, to the hot tub (home warranties vary in what they include, so check yours).
Contact us if you have any additional questions.
View homes for sale in Pacific Beach