What down payment do I need to buy a home in Pacific Beach?
If you are financing the purchase of a home in Pacific Beach you may need to save up for a down payment. While some loans allow $0 down, most loans require between a 3.5% – 25% down payment for a home in Pacific Beach.
A down payment on a home is the portion of the purchase price of a home that you will be paying for with your own cash. It is common for people to talk about down payments as a percentage of the total purchase price of the property. i.e. 20% down, or 10% down.
Your down payment + lender's loan amount = Purchase price
For an example with a home purchased at $500,000
10% down payment + 90% loan = 100% of the purchase price of the property
$50,000 down payment + $450,000 loan = $500,000 purchase price
There are many different types of loan products available and you should talk with your lender in Pacific Beach to find out what loan program is best for you.
Typically if you are planning to live in the home you are buying as your primary residence, you could have a downpayment that ranges from 0% – 20%, and up.
If you are an investor, or purchasing the home as a vacation home, you will typically be required to put at least 25% down.
Mortgage Insurance will usually be required by your lender if you put less than 20% down on a property.
What is mortgage insurance?
When you finance the purchase of a home with a lender, investors are investing their money in your home loan. These investors want to know their money is safe.
Mortgage insurance is a monthly expense that insures the loan amount. If an owner of a home defaults on their mortgage payments, mortgage insurance helps the investor get their money back.
Lenders usually require mortgage insurance if a buyer puts less than 20% down. This is a way for lenders to mitigate risk. Some investors do not want to provide funds to a buyer if they only have 3.5% of the purchase price in cash. Mortgage insurance allows for more loan programs for buyers with lower down payments.
The mortgage insurance monthly expense is correlated to the amount of the loan. So the lower the down payment, the higher the mortgage insurance.
Since mortgage insurance does not contribute towards building equity, it is a common goal for buyers to put 20% down when buying a home.
That does not mean that putting 20% down is required. There are loan programs that allow buyers to put as little as 0% down on a home. These buyers will have mortgage insurance and a higher monthly housing expense. However they will also begin building equity through real estate, rather than renting.
How does a down payment for a home in Pacific Beach affect me?
Everybody loves cash. Buying a home puts your cash to work for you by helping you build equity instead of renting.
Putting 20% down on a $500,000 home is $100,000, which is a lot of money! This money will become equity in the property you are purchasing. When you sell your home in the future, you will receive proceeds from the sale that equal your equity minus fees.
So your downpayment is an investment in the real estate market. You can read more about the Pacific Beach real estate market here.
Your income will dictate a maximum monthly housing expense that is acceptable for the lender's guidelines. An example would be that you can use 45% of your income for your mortgage expense. This monthly mortgage expense will help the lender calculate a maximum loan amount.
The maximum loan amount plus your down payment will determine your maximum purchasing power.
So your down payment will affect the maximum purchase price you can afford and can also have an effect on your loan product.
Lenders typically reward lower risk buyers with better loan programs and better interest rates. So if you put more of your own cash down on purchasing a property, you may be eligible for a better interest rate.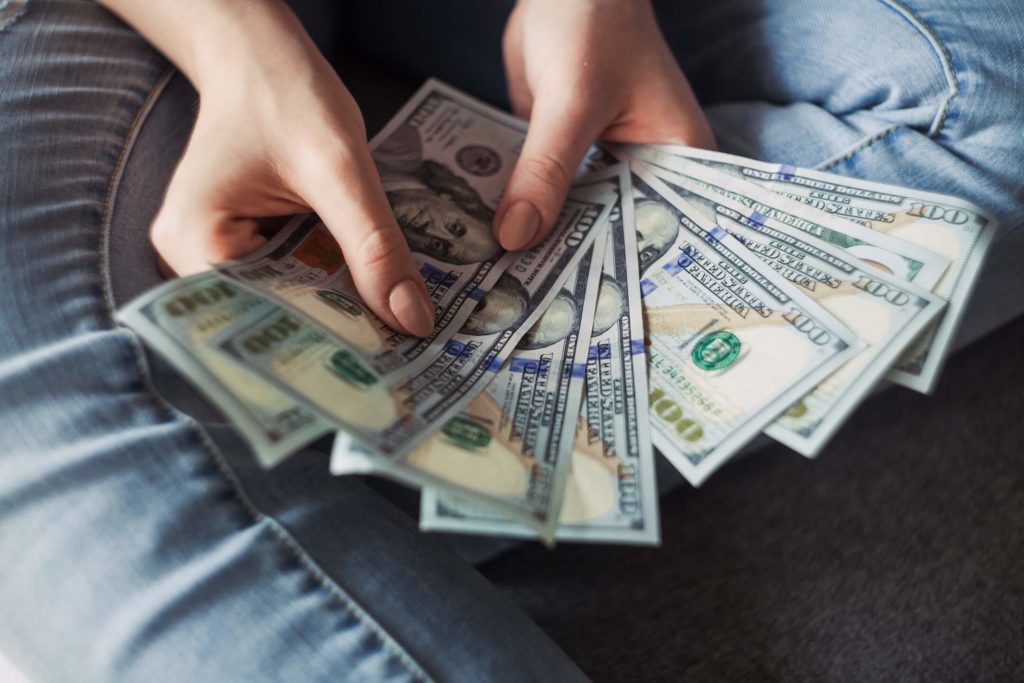 Can I use a $0 down payment for a home in Pacific Beach?
Well, it's really hard to buy a home without any money. You will need to have income.
However there are loan programs which allow 0% down, like a VA loan. Buyers can also request "Seller credits" to help pay for closing costs, like escrow, title and lender fees. However it's important to know that owning a home will have expenses like inspections and moving.
There are also down payment assistance programs that can help you with your down payment and closing costs.
You can receive "gift funds" from family and friends to help with the down payment.
You will need to talk with your lender to make sure that this is handled the right way so that the funds are accepted. Talk to your lender sooner rather than later to find out what options are best for you.
How much do I need for a down payment for a home in Pacific Beach?
Again, you will need to talk with your lender to discuss what will work best for you.
Pacific Beach is an expensive market and in order to work with some of the conforming loan limits, higher down payments are common.
While 10% downpayment options may work for $500,000 condos, lenders may not allow a 10% downpayment on a $1,200,000 house.
Lenders usually have requirements for their loans in order for their investors to be happy.
So not only do you need to be comfortable with your downpayment and your monthly mortgage amount, but the lender also may require a minimum downpayment in order for you to qualify for a loan product.
Talk to your lender to find out what down payment is best for you.
View homes for sale in Pacific Beach