This article will serve as a story board for documenting the development of "Robinson Ranch", a 1 acre lot of land in Ramona, San Diego County. Bought in January, 2020 by my brother-in-law, Doug Robinson with plans of accessing water, electricity, sewage and construction of a house and garage.
Earlier I wrote about the process of buying land in San Diego. You can read that post for information about how to buy land and the decisions you will have to make.
Robinson Ranch – the land:
Doug and Mary decided on a piece of land in Ramona. Fairly close to town, but off of the main street and in a nice cul-de-sac street with nice neighbors.
It's about 1 acre of flat usable land, and is mostly fenced except for the opening to the end of the cul de sac street that it's located on.
Robinson Ranch – contractor's trailer: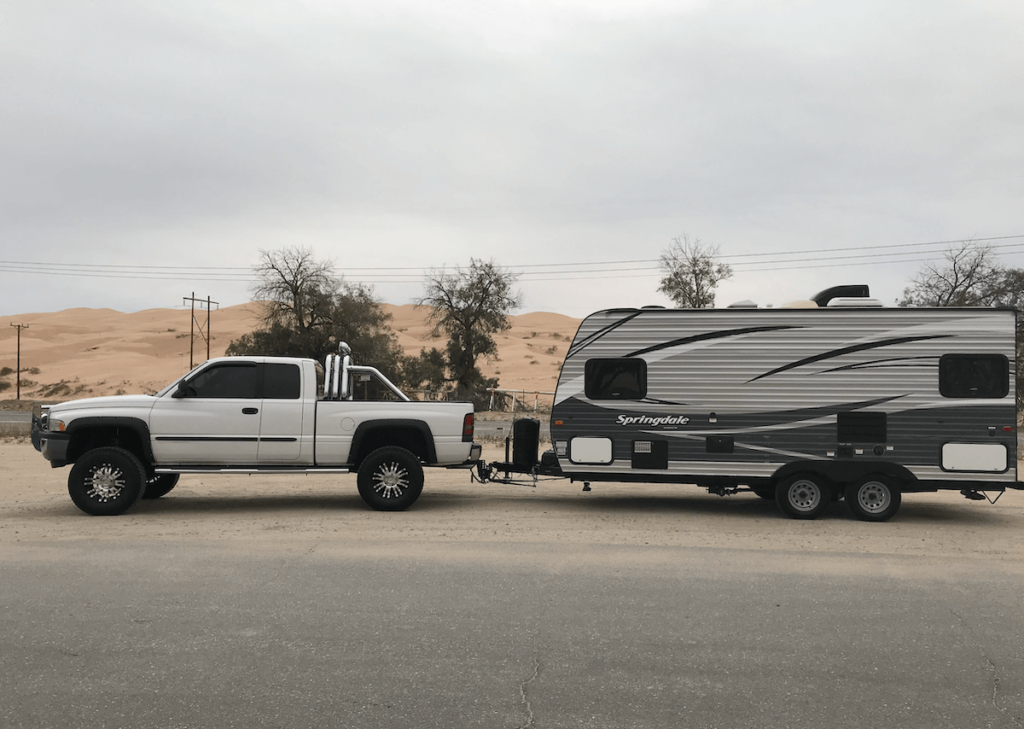 While Doug and Mary considered renting a home in Ramona for the duration of construction, they ended up opting for a 18 foot trailer instead. This trailer allowed them to live on their 1 acre and let the dog's roam while each specialized contractor did their part.
The trailer also gives them the option to travel during any extended delays, and is an asset for the future.
Robinson Ranch – adding a gate: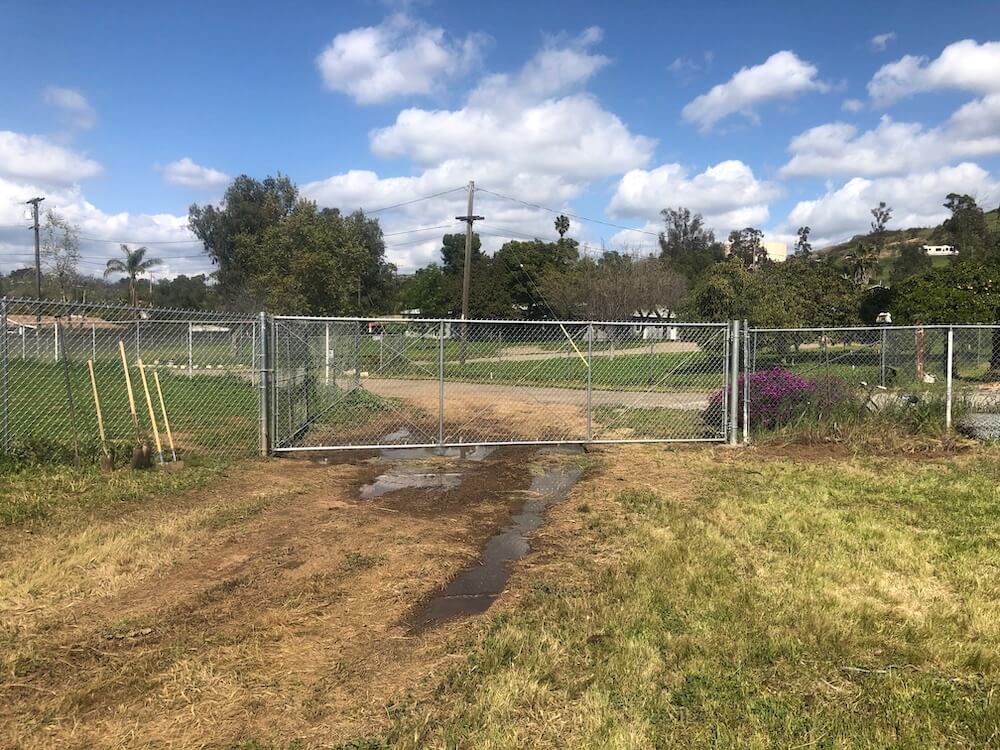 The property came with fencing along the entire perimeter except for this opening at the street. The gate was installed rather quickly and secured the property for the dogs.
Robinson Ranch – the grading: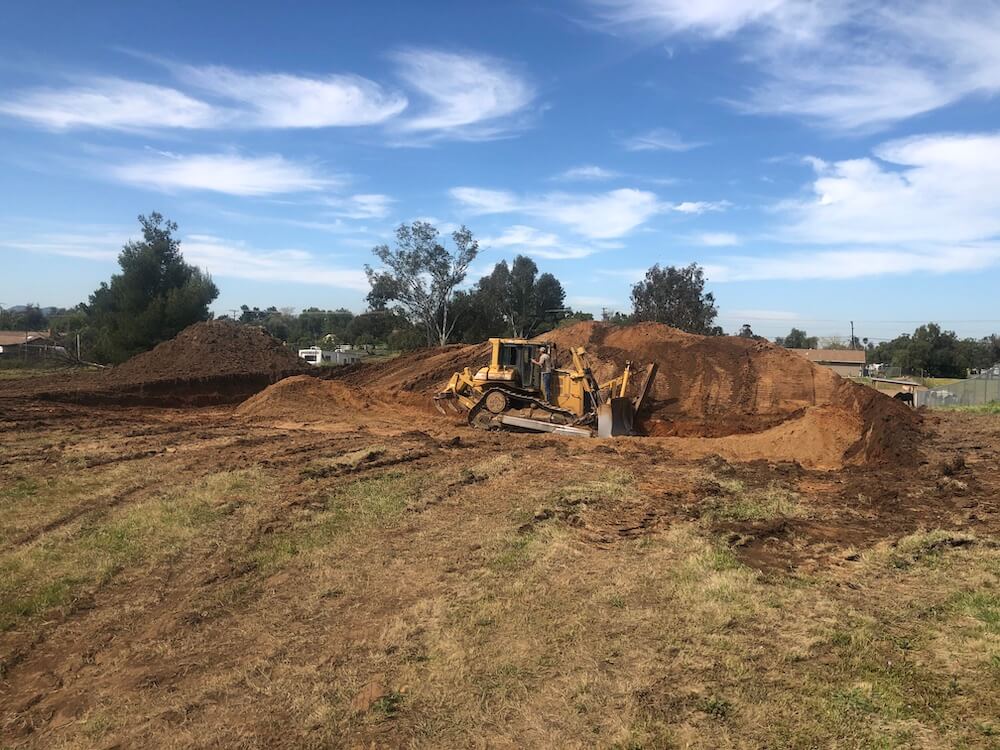 The property was relatively flat but came with a large lump of mysterious dirt, which was rumored to have a boat and other treasures buried underneath.
While removing the debris, they did discover part of a boat, along with a lot of construction junk.
The land was then graded and prepared for the future installation of well, septic, solar and foundation.
Robinson Ranch – the well:
The well was drilled down to 400 feet and then sealed and tested for water quality. The gallons per minute pressure test came back great. After several inspections the well was deemed usable and a permit was issued by the city.
While the water is available for outdoor use, additional work is needed to connect the water to the future house.
Robinson Ranch – septic
This property will use a septic system to dispose of waste, rather than connecting to the city sewer lines. This is common in rural towns in San Diego. Plans to the city have been submitted to allow for a septic tank to be installed. The location of the tank and leach lines are important for development.
Check back for pictures – although we may not post any, since it's underground
Robinson Ranch – Foundation
Here are some pics of the foundation for the garage AND the house.
Garage
Grading for the Yard